CAREER ADVANCEMENT PROGRAMME
21/09/2023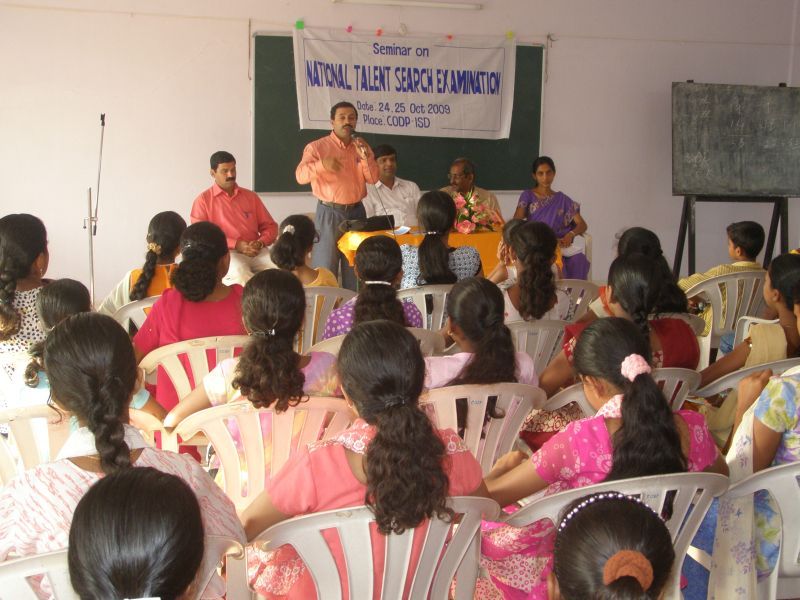 "EDUCATION IS THE MOST POWERFUL WEAPON WHICH YOU CAN USE TO CHANGE THE WORLD" – Nelson Mandela
In order to inspire, guide and enable young people to become value based leaders of tomorrow in areas of public service, the Career Advancement Programme Cell was set up in 2005. The focus is on providing motivation and training to youth to take up civil services and thereby involve themselves in the country's decision making process.
GOAL:
To see our youth grow out to be well educated and highly placed individuals whose potentials are used to the fullest extent.
Activities:
CAP Quiz conducted at 15 centres : 522 students participated.
CAP Collaborators Meet held in Dec.2009 : 49 Govt. officers participated.
21 programmes on Career Guidance was conducted which has benefitted around 4130 participants.
Trainings conducted :
National Talents Search Examination : 1 programme : 56 participants
Orientation on Civil Services : 3 programme : 9 participants
2 Motivation programmes conducted – 44 participated.
Achievements
As a result of intense motivation sessions:
One candidate is appointed as Sub Inspector of Police.
Two candidates are serving as Civil Judges in the State Judiciary.
Six are selected as Panchayat Development Officers.
Two are selected as Village Accountants.
One candidate is working as officer in the Postal department.