WOMEN EMPOWERMENT PROGRAM
21/09/2023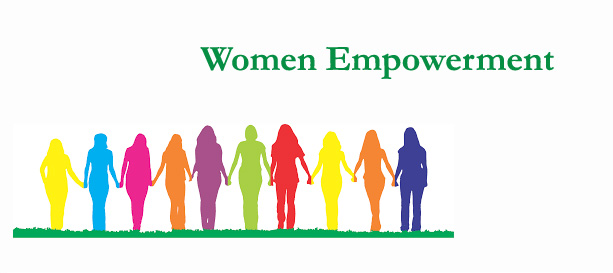 The situation of women in the rural areas is not conducive for a life of self-esteem and self-respect for the women and the girl child. There are several reasons for this, viz. the traditional belief that confines women to the house and the kitchen. Women have no
voice at all in the affairs of their family.
They are treated as subservient to the husband and the society and the evils like dowry and poverty have reduced her to exploitation and misery. Girls are given away in marriage at a very young age and they have no say in the selection of their life partners. The society expects a woman to suffer silently and not to say anything against the traditions in the society. However, these presumptions need to
be changed.
'Women are the heart of Development' and CODP believes that development to be tangible, women must be given their rightful place in the community and in the society in which they are major assets.
This requires organizing women to come together and form Self Help Groups, discuss about their situation and the condition in the society and give them means and opportunities to improve their own conditions for the betterment of the society.
Objective:
To empower and equip women for self-reliance, dignified, just and equitable life in social, cultural, economic, political and spiritual sphere.
Activities
Organize women groups
Train and motivate women
Identify leaders among these groups and train them in leadership skills
Help women realize their position and potentials
Empower women through self-employment skills by creating savings habit with knowledge on government schemes and benefits
Create linkage with other groups
Strengthen the women groups by registering all women groups and create a federation of those women groups
Qualitative Achievements of CODP under different areas of empowerment:
Political: Women have become aware of the importance of electing their own members in the local governing bodies. They have contested and won in Co-operative societies, School/Village Development committees and Taluk Panchayat elections
Educational: Literacy level among the women/girl children has increased and many rural women know to sign their name and read simple literature
Health: Have become aware of the preventive measures of health care and have improved their health by use of home made remedies for small ailments. Some women also grow herbal plants in their kitchen garden.
Economic: Many women are engaged in self-employment/income generating activities and are thereby able to partly sustain their families.
Cultural: Common celebration of national and cultural/religious festivals by the women groups spreads message of communal harmony.