Child Development Program
21/09/2023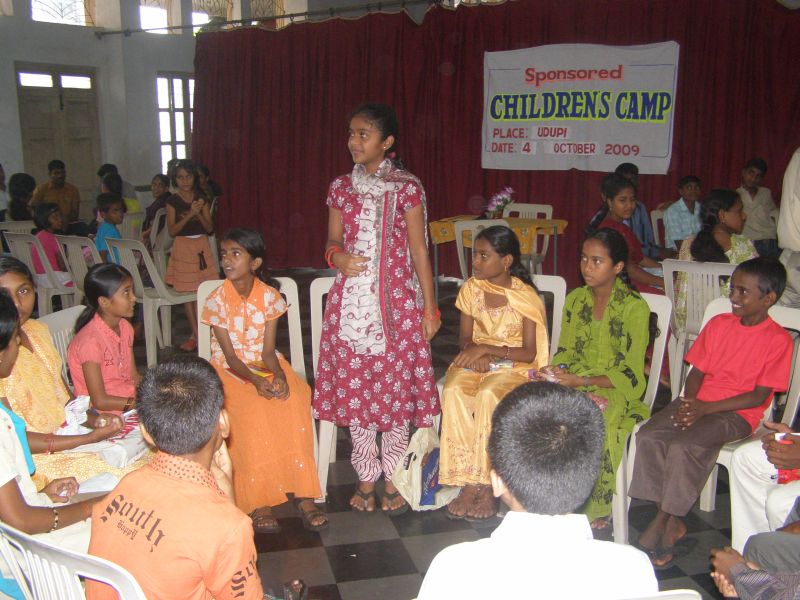 Union Government has declared that every child below 14 years has a right to education. Because of lack of financial resources not all children can afford to realize the dream of having basic education. "Child Sponsorship Programme" is an attempt to educate children from poor families by providing financial assistance.
Goal :
Educating and shaping the future of a child from a poor family who in turn will help the family and the siblings in the family.
TARGET AREA :
Dakshina Kannada and Udupi Districts of Karnataka State and Kasargod Taluk in Kerala State.
ACTIVITIES :
Visiting the school and home of the child to get first hand information on the progress made.
Conducting personal interview with the child and parents by the Director.
Providing financial assistance for school fees, books and uniform.
Capacity building : Child – Arranging children's camp once a year at different centres where interactive and creative sessions are organized along with games.
Family – Forming Self Help Groups and encouraging income generating activities.
ACHIEVEMENTS :
1049 children are presently receiving assistance.
Personal intervieww were conducted and progress of each child at school was recorded.
750 children actively participated in the camps and Christmas get-together held between Oct. and Dec. 2010.
Children were enlightened on topics such as Civic responsibilities, Importance of higher education, Career guidance and utilizing holiday time fruitfully.
Visit by representatives from Caritas Slovakia and interaction with children supported by them.
FUTURE THRUST :
To assist many more children coming from families with poor economic background to acquire basic education.