EDUCARE LOAN 2023-24
06/12/2023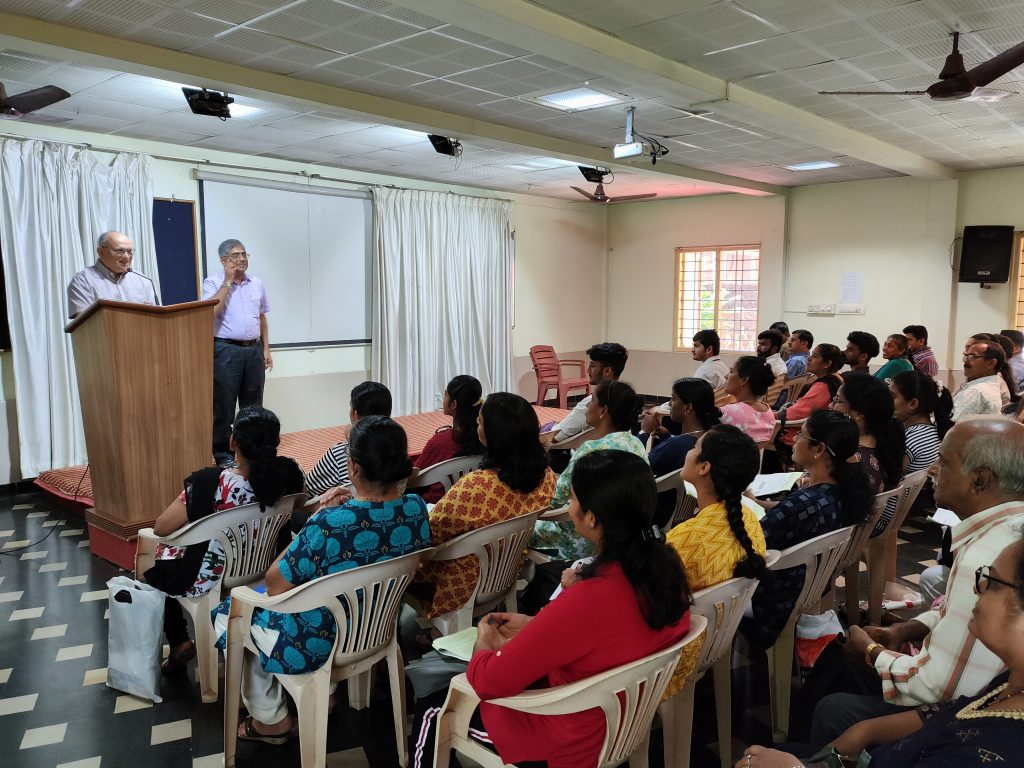 Educare applications will start from 1st June 2023
Following would be Rules and Regulations for the year 2023-24
Student's eligibility (Freshers)
Minimum qualification required to apply for Educare loan is II PUC or equivalent in a 10 +2 education system. Those students applying for Professional Graduate or Post graduate or University recognized Diplomas must also complete II PUC or equivalent in a 10 +2 as their minimum qualification.
Student must have scored minimum of 80% marks for General courses like Professional graduation, Post-graduation, Diploma and nursing courses and 85% marks for Professional courses like Engineering, Medical, Hotel Management in pre-graduation examinations. If excellent ranking is secured in qualifying entrance test like NEET/CET/COMEDK, relaxation up to 75% may be considered subject to decision of the Educare committee.
Students applying for correspondence courses, part time courses, private studies and specific job courses at tutorials are NOT ELIGIBLE to apply for this loan. This loan is only for those students pursuing regular university level degrees or diplomas.
The Annual income of the entire family from all sources (both parents and any unmarried siblings) should be less than Rs. 3,60,000/- (Rs. Three lakhs sixty thousand only)
Only Catholic students domiciled in Mangalore and Udupi Dioceses can apply. (Proof of residence must be produced, – such as MESCOM bill for present residence in the name of either parent or last school leaving certificate.)
Overseas education/courses are not supported by Educare. Education outside of Karnataka state will be considered only if the courses are not available within the state.
To be eligible to apply for this loan, the student must have received the Government scholarship for minorities for the previous year (Proof of receipt of such scholarship must be produced.)
Only those students who get admission under NEET/CET/COMED-K/PGCET or any equivalent government competitive examinations will be considered. (Proof must be produced.) EDUCARE DOES NOT SUPPORT MANAGEMENT QUOTA SEATS.
A maximum of two siblings per family is supported.
INCOMPLETE AND MISREPRESENTED APPLICATIONS WILL BE REJECTED WITHOUT NOTICE.
Student's eligibility (Renewals)
Student must obtain minimum of 80% marks in their last qualifying exam. Proof of marks obtained must be produced at the time of the interview.
Please ensure that all documents are submitted at the time of application or at the time of interview. Failing to submit marks cards or required documents of pervious examination before the interview will result in rejection of the application.
The Educare executive committee supervising the loan disposal is the final authority for approval and disbursement of loans. The committee reserves the right to reject any application that in its view is not genuine, not deserving, and incomplete without providing any explanation to the applicant.
Application submission process:
Students who desire to apply for Educare loan must go to the website www.educarecodp.in and complete the application in full and submit it online.
You will have a print option while submitting the application. Please print the application, obtain the required recommendation (Gurkar) and signature. Submit the application to the respective church offices at least 10 days before the last date of submission notified for 2023.
All applications received in church office to be placed before a committee appointed by the Parish Priest.
The appointed committee to screen/evaluate and approve genuine/needy applications for Educare loan and duly signed by the Vice President of the PPC and the Parish Priest.
Such approved applications may be forwarded to CODP directly by the parish office or may be handed over to students to be submitted to CODP prior to due date specified for 2023.
Documents required at the time of submitting the application are:
Completed application signed by Gurkar, PPC vice president and Parish Priest.
Copy of Aadhaar card
Copy of Ration card
Copy of latest marks card
Copy of latest electricity bill/MESCOM bill
Proof of scholarships applied/received
For any clarifications, please contact Educare Desk of CODP, Kadri hills, Nanthoor, Bejai Post, Mangalore – 575 004 during office hours.
Phone: 0824-2221109 / 9480511580
Website: www.educarecodp.in
The last date to apply is 31-10-2023