Educare
21/09/2023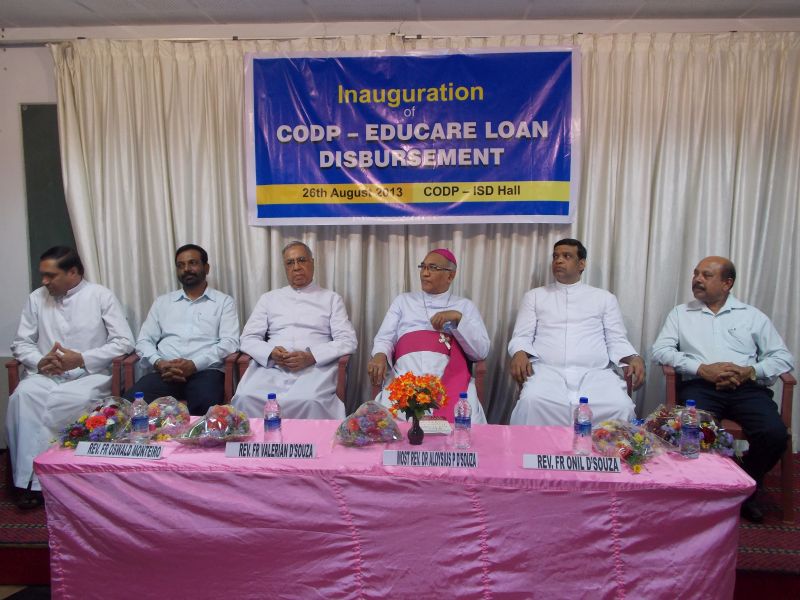 Education is not a luxury anymore. It is a right and a responsibility of every citizen. If our world should meet the challenges of the twenty-first century we must harness the energy and creativity of all our citizens especially the young who are less privileged. Our children cannot afford to settle for being just average; we must encourage them to learn as much as they can to be the best. The key word is education — education with maximum effort. Without it, we cannot change. With this clear objective in mind in support of our young needy children, "Educare" was started in the year 2013.
"Educare", is an initiative of a Mangalorean Catholic NRI, Entrepreneur and Philanthropist who expressed his desire to help the deserving students of Mangalore and Udupi Dioceses. He has opted to be anonymous following Christian spirit-"what your right hand does should not be known by left hand". For the purpose of education he has pledged a sum of Rs. Twenty five crores for a period of five years which would be revolved among the needy students in the future.
It is an interest-free loan to be repaid within a maximum period of 18 months after the completion of studies. The main purpose of refund/repayment is to help other deserving students in the long run and continue the objective of 'Educare' for many more years. Only those students studying above PUC (Graduation, Post graduation & Diploma) and who scored minimum of 50% in their last exam can apply for this loan scheme. While disbursing this Education Loan, priority will be given to the students belonging to the orphan families, Coolie labourers families.
Student's eligibility
Income of the family should be less than 2,00,000/- per annum.
Priority will be given to families with two or more siblings studying at the same time.
Require 50% of minimum marks in their last examination.
Applicable to students studying above PUC (Graduation, Post graduation, Diploma)
Applicable to only Catholic students of Mangalore and Udupi Dioceses.
Eligible maximum payment
Engineering – Rs 50,000 each
Medical – Rs 1 lakh each
Paramedical – Rs 50,000 each
Post graduation – Rs 50,000 each
B Ed, BSc Nursing – Rs 30,000 each
Graduation courses – Rs 20,000 each
Educare program was started in the year 2013 by a NRI philanthropist with an intention to help the poor but intelligent students with the help of an interest free loan. So far nearly 3131 students have been helped by this wonderful generous person.
Process of Educare
Sending online application
Face to face interview at CODP
Submitting list of recommended students to the donor
Publishing list of sanctioned students
Agreement and disbursement through MCC Bank account.
Motivation programme once in a year
Amount repayment
Students must repay their loan amount within 18 months after the completion of the course. The amount should be repaid to their correspondent MCC Bank account
Only after the repayment of whole amount letter of undertaking will be cancelled.