EMPOWERMENT OF MARGINALIZED VILLAGERS
21/09/2023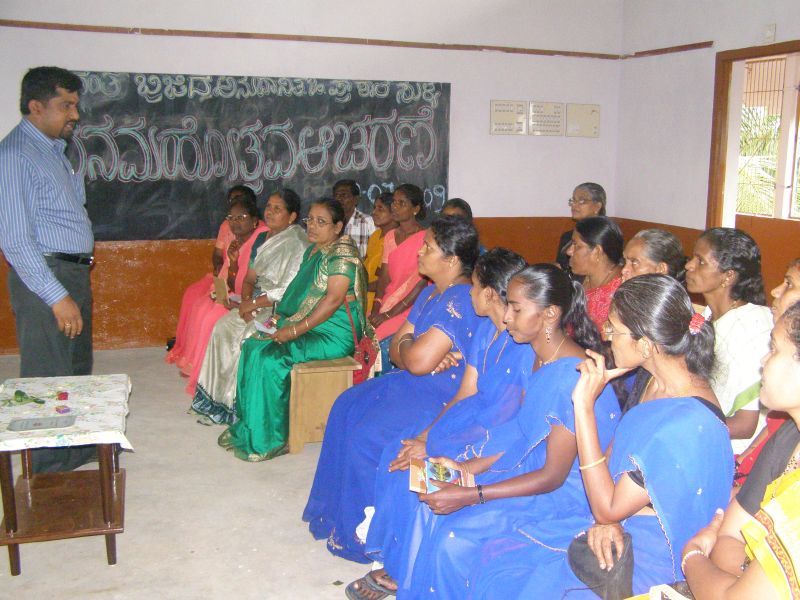 Though the Constitution in India guarantees the fundamental rights to every citizen, people in villages are unaware of their civic and fundamental rights and hence continue to remain illiterate and marginalized. This project aims at empowering these villagers through formation of SHGs and imparting necessary awareness and training on specific topics. 
GOAL :
Empowerment of marginalized villagers.
TARGET AREA :
6 villages in Dakshina Kannada and Kasargod Districts.
OBJECTIVES : 
Forming Self Help Groups and strengthening them
Giving awareness on Right to Information, Civic rights, Panchayati Raj
Leadership training to encourage participation in local governance
Imparting training on health and hygiene, kitchen gardens, watershed management, organic farming, etc.
Inculcating the habit of savings
Imparting training on income generating activities 
ACHIEVEMENTS : 
137 S.H.Gs are formed with a membership of 1960.
Total Savings up to date Rs 36,81,074/-.
Members are able to avail internal loans for emergency needs and IGP activities to the tune of Rs 55,30,653/-.
Training in IGP activities has motivated 498 members to start their own self employment ventures.
Trainings conducted: 101 awareness sessions on relevant topics, 12 medical/alcohol de-addiction camps, International Womens Day celebrated at 8 centres,
Around 7198 people have benefitted from the training programmes conducted under this project. 
FUTURE THRUST :
Improving participation of villagers, especially women, in local governance.
Ensuring self-sustainability of the project.