International Anti-violence Day against women observed at Talapady & Mudipu
21/09/2023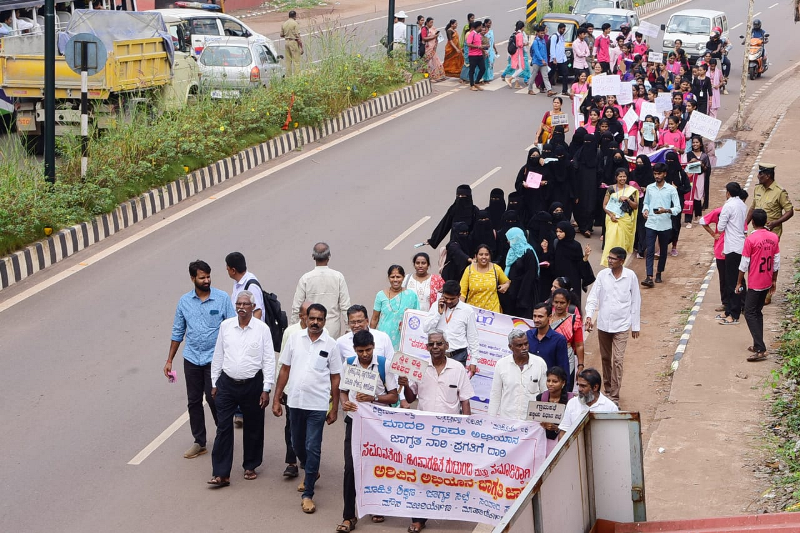 DEEDs, an NGO in Mangaluru, took initiative to conduct an awareness programme on Rights of Women and Children on 24th Nov. 2022. CODP was one of the organizers among the many organizing NGOs. The programme focused on Rights of women and Children.
The inauguration program took place in various places like Thokkottu, Kotteker, Beeri, Talapady, Asaigoli, Ullal, Someshwara, Derlekatte and in each place various personnel were the guests of honour. And after the inaugural programme the students of different colleges went around and distributed pamphlets and gave small messages to the people in are around. Later rally was held at Gatty Samaj Bhavan where the programme was continued.
Dignitaries present on the dais included concerned Government officials. Asst Director for Women and Child department, Director of SAKHI, main speaker Prof. Sabiha M.A Phd retired vice chancellor of Akkamma Devi Womens University at Vijayapura, Rev. Fr Vincent Dsouza, Director of CODP and heads of different organizing NGOs also were present. The Speakers shared their experiences on the various problems faced by the women and children in our society. They also spoke and highlighted on the Rights of women and children as per the Govt. provisions. It helped to educate the people to a great extent. Two participants shared their personal painful experiences.