Mangalore Diocese Distributes Scholarship to 110 students
21/09/2023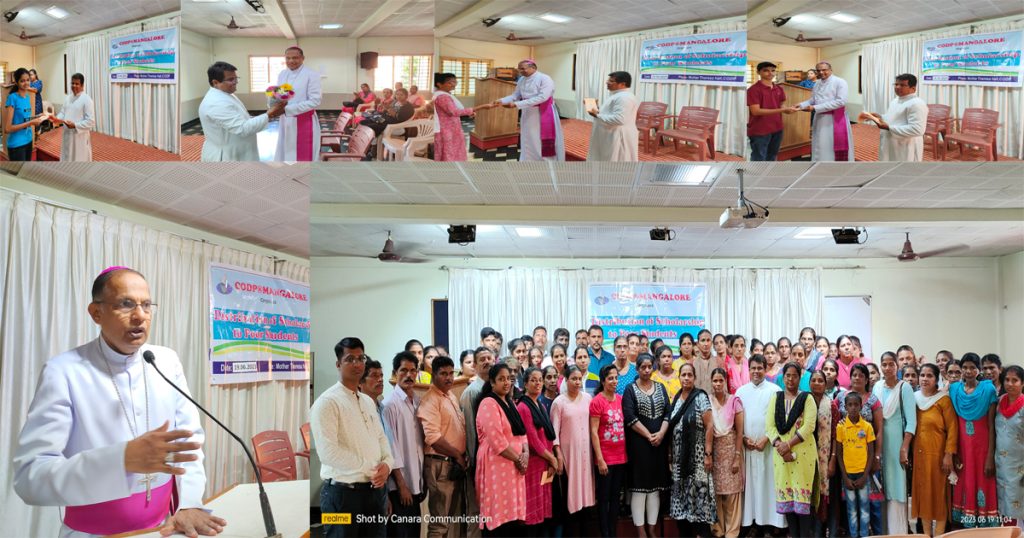 19th June 2023, CODP took initiative to distribute scholarship to students under the custodianship of Bishop of Mangalore Rt. Rev. Dr. Peter Paul Saldanha.  Scholarship worth 7 Lakhs were distributed to 110 students.  Poor but intelligent students who had applied to CODP, the Diocesan Social Service organ in the month of May and June were selected to this charitable program.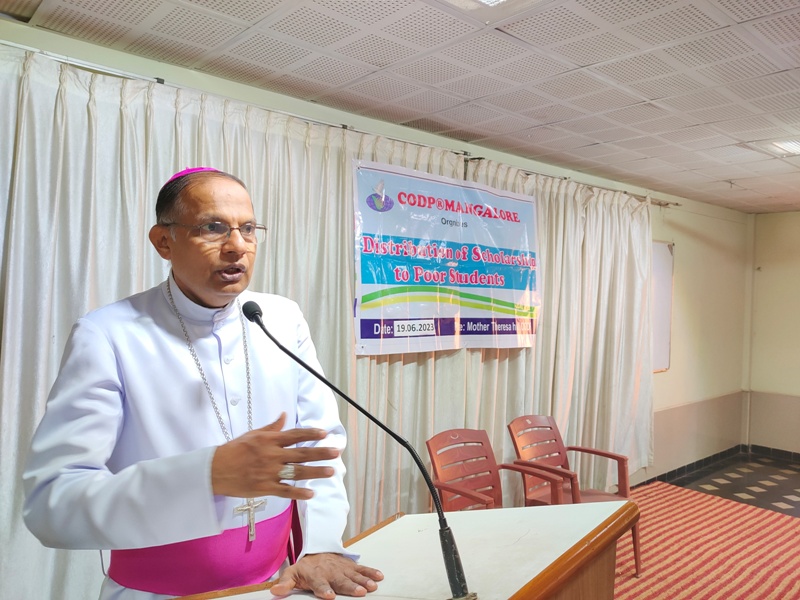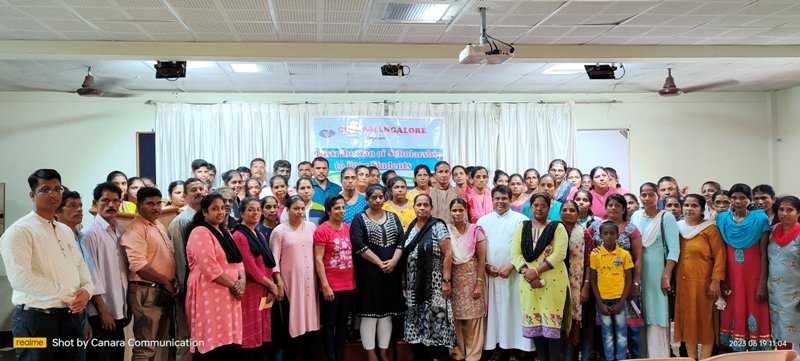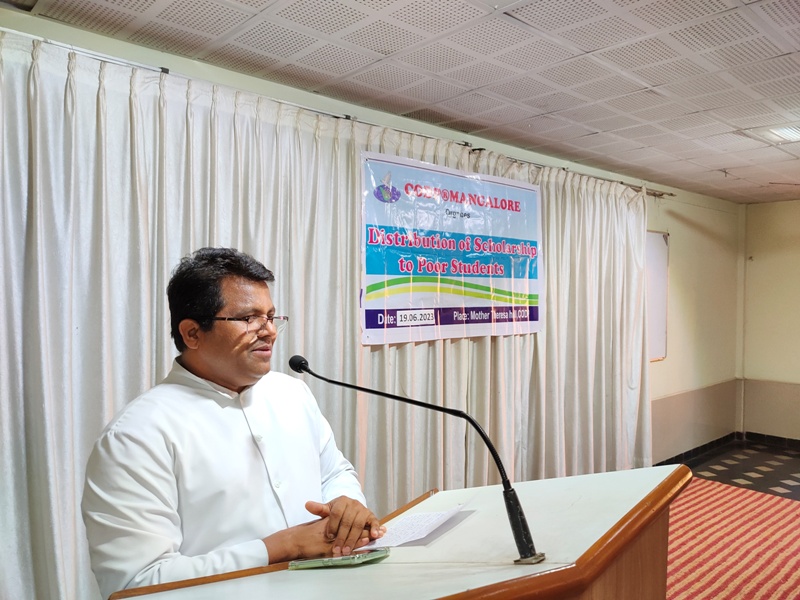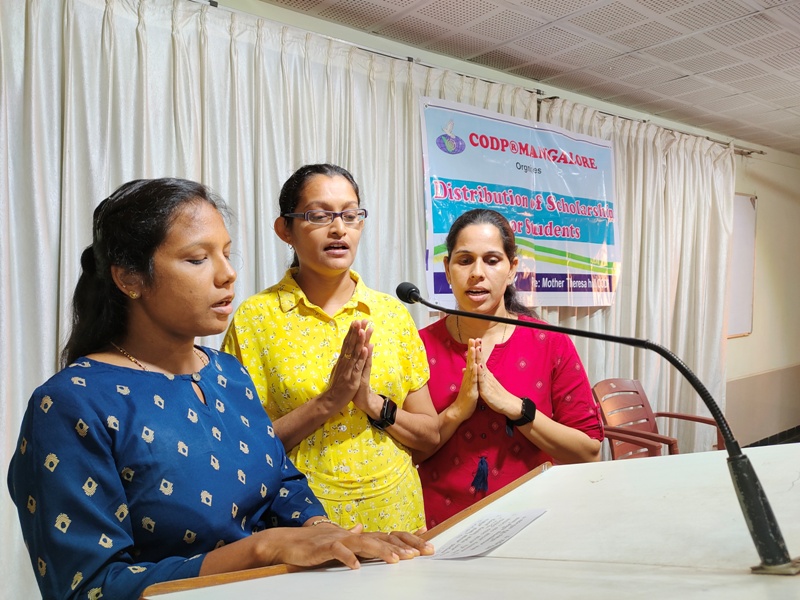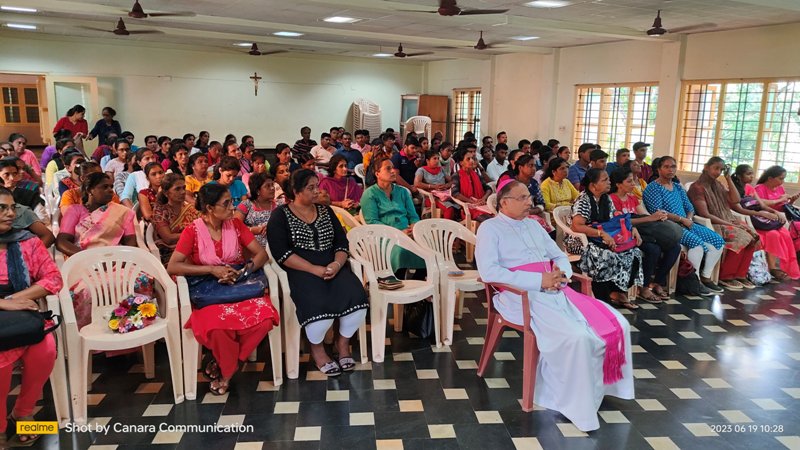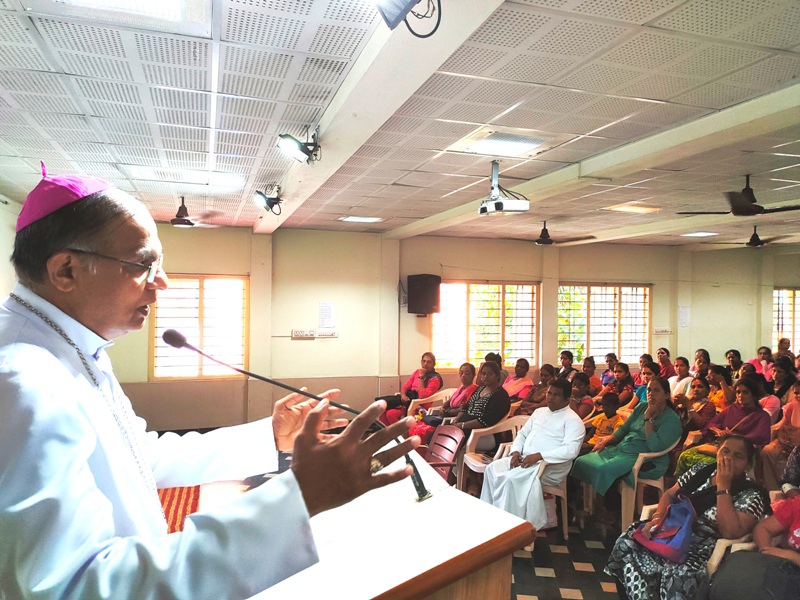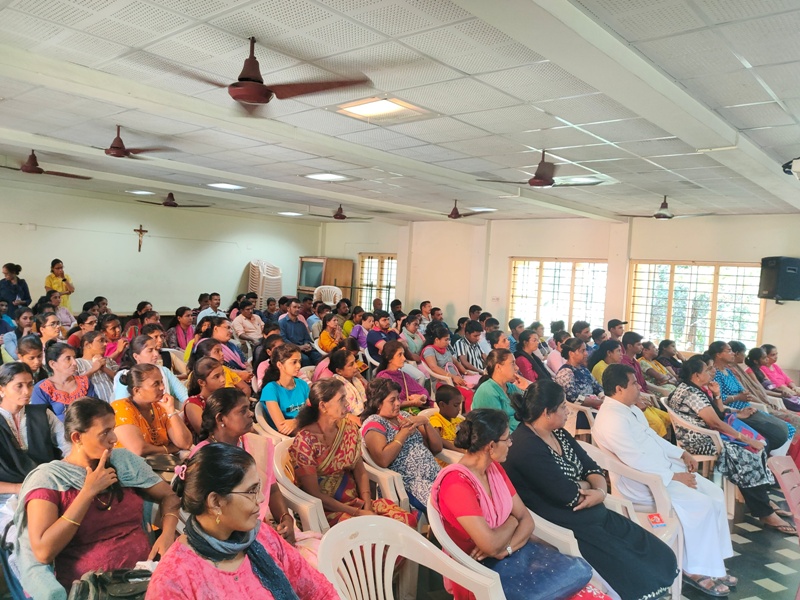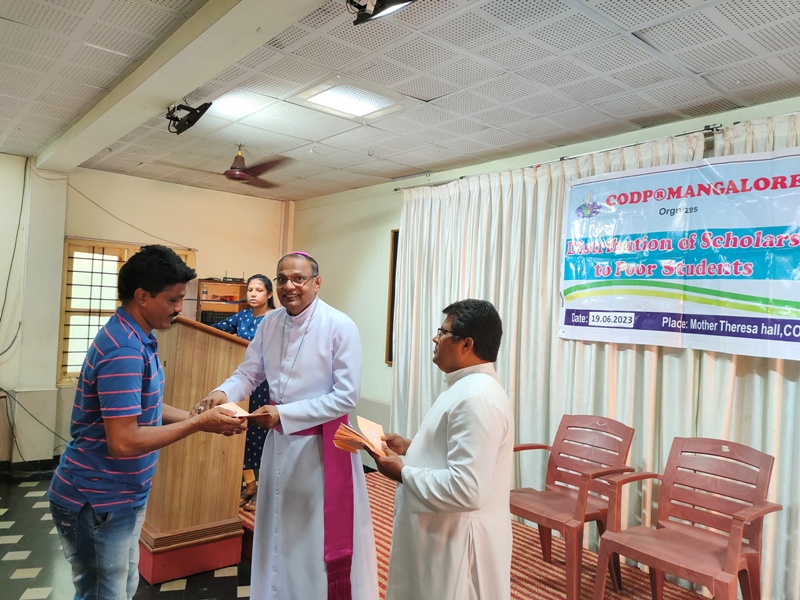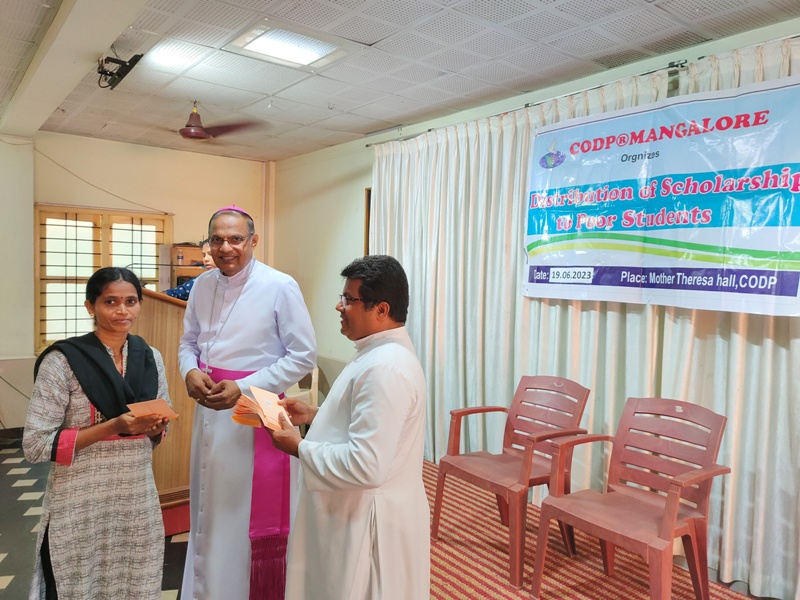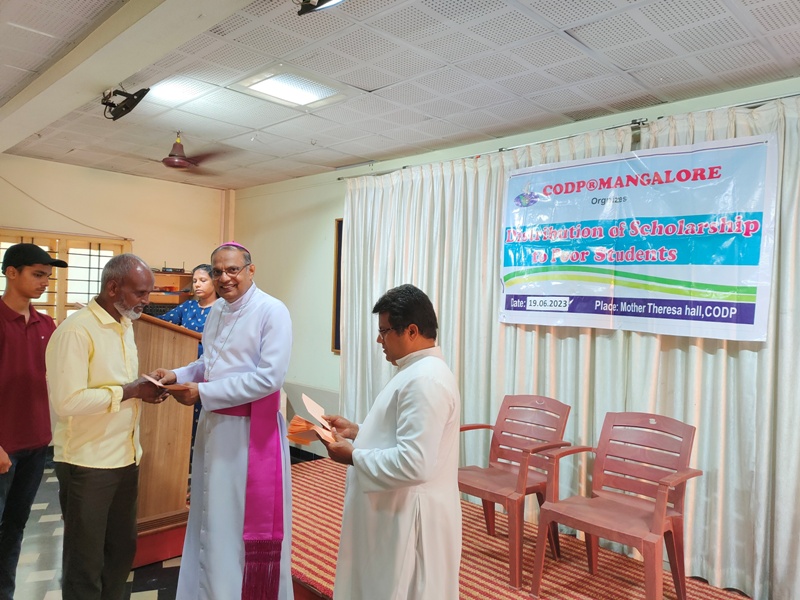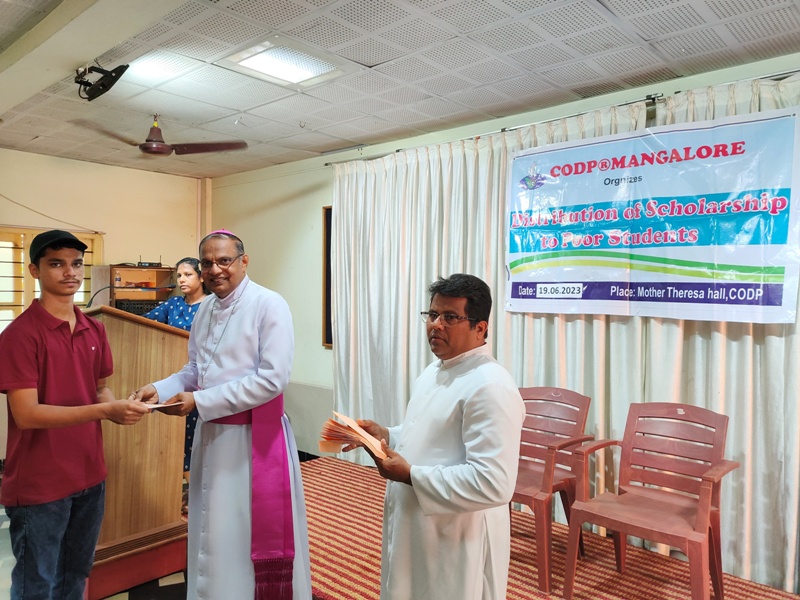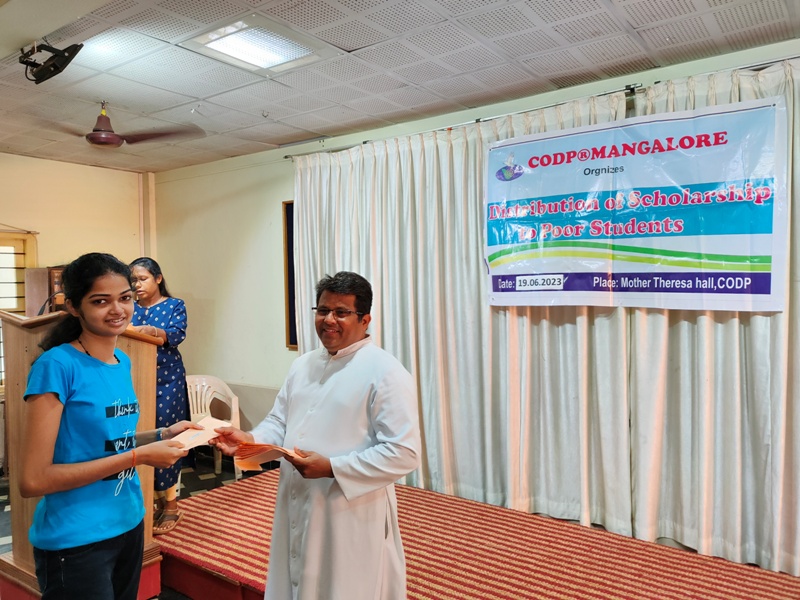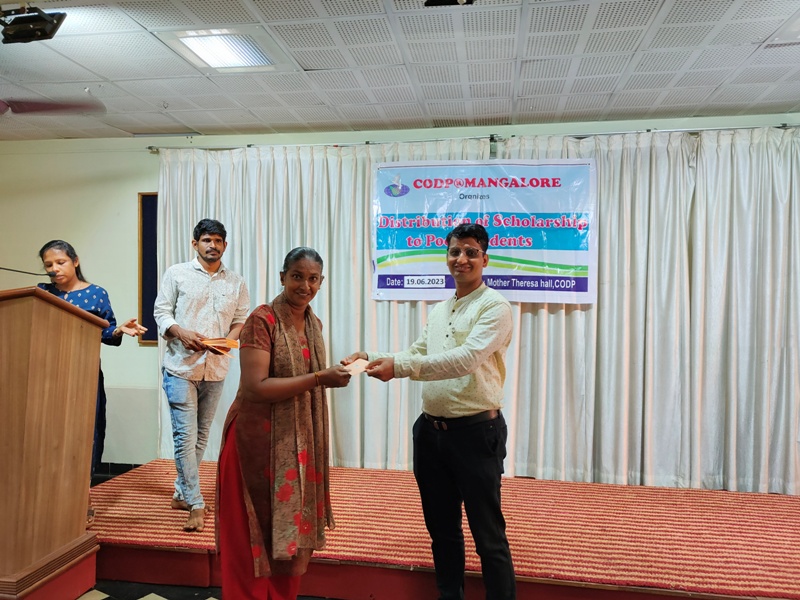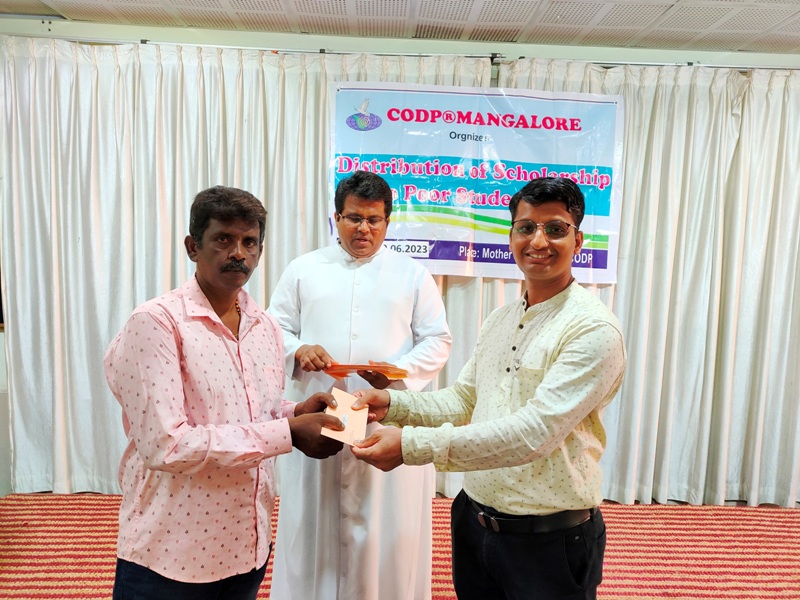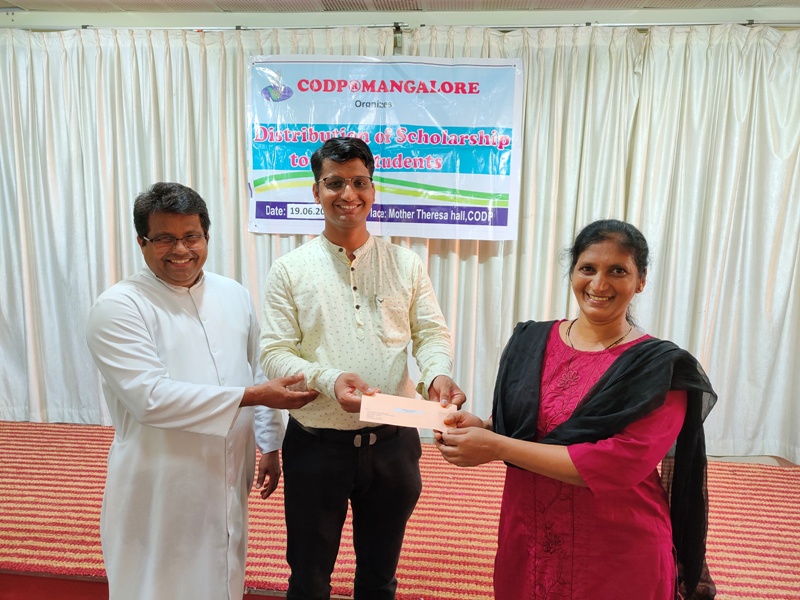 The programme began with a prayer led by CODP staff
Fr Vincent the Secretary CODP welcomed the Bishop and all students along with their parents who attended the programme. In his address to the gathering Fr. Vincent said that CODP, on behalf of Mangalore Diocese, disburses financial aid to needy students every year.
Bishop Peter Paul handed over the scholarship cheques to the poor and deserving students to pursue their education. He spoke on the importance of education and the role played by the Diocese of Mangalore on this noble mission. The church of Mangalore has established schools in her associates units. This program is existing due to the contributions of Christians during Lenten season. He asked the students and parents to upgrade learning so as to rise above the ordinary clerical posts. He asked the people gathered to share their might in future once they get good job.
Mrs Veena D Souza Documentation officer and Ms Anisha Accountant and the associates staff of CODP helped to arrange the program successfully.
*******