Mangaluru: Sneha Okkoota leads woman's day celebration walkathon
21/09/2023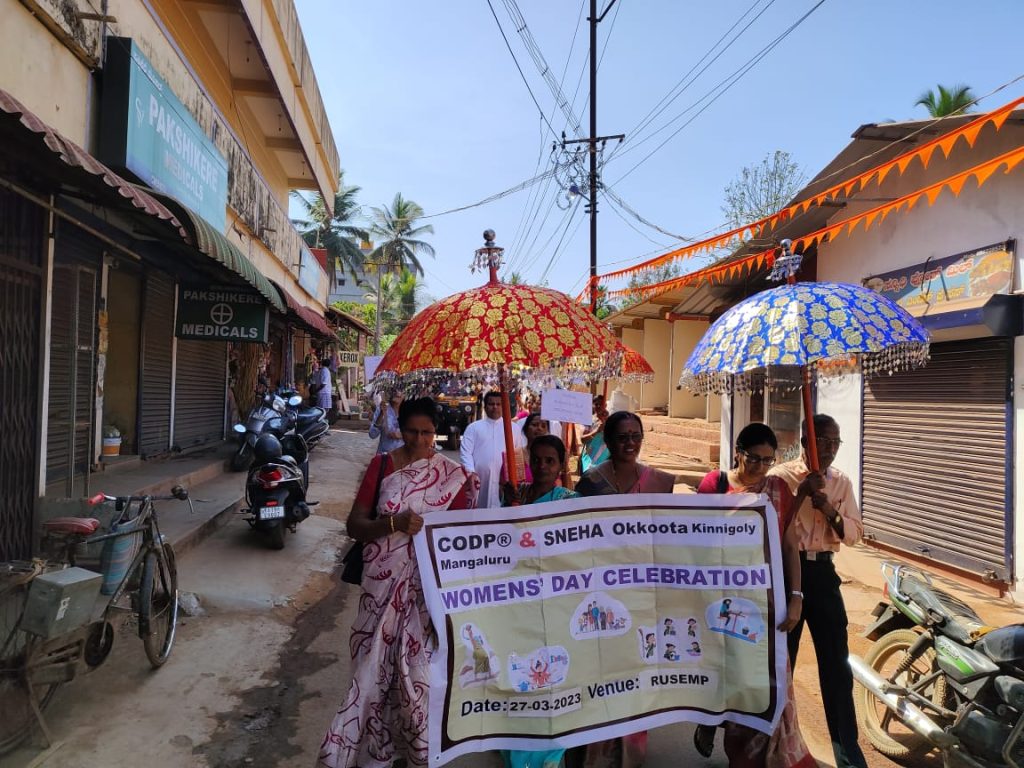 Mangaluru, Mar 27: The Sneha Okkoota took the lead of the march on women's day celebration, which began with a walkathon from Kemral Panchayat to Rusemp Pakshikere Campus on March 27.
The celebration began at 11 am with a prayer led by women's mahasangha of Mulki. Leelavathi, the president of Kemral panchayath was the president of the celebration. Veshalakshi, president of Sneha okkoota welcomed the guests on the dias. Janet Rebello was honored for the selfless social service rendered in the health sector in rural areas.
Doctor Vishwanath, the in-charge of veterinary hospital at Kinnigoli explained about chicken, goat rearing. The mahasanghas of Balkunje and Mulki colloborated to celebrate the women's day. Asha explained about tonal tonic, an organic pesticide.
Praveen, Ravi, Shilpa, Pushpaveni, the CODP staff cooperated to make the celebration successful. As many as 120 women partook and vegetarian food was served concluding the celebration in joyful mood.