YOUTH EMPOWERMENT TRAINING
21/09/2023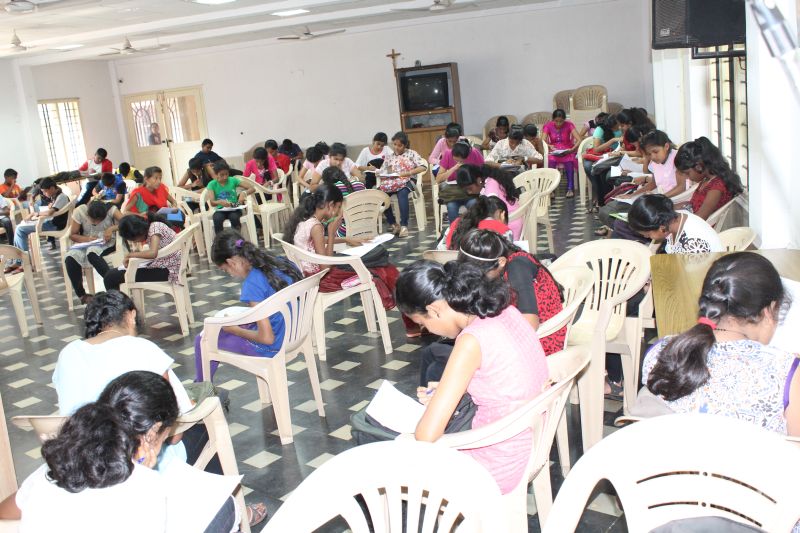 "Each one of us should adopt a positive attitude towards life.  The youth, especially those in the age group of 12 to 17 years must give positive strokes to their mind by saying everyday "I Can, I Shall, I Will'."  Welcoming the students to the training, Fr Oswald Monteiro, the Director of CODP, also encouraged them to think, speak and act positive in their day-to-day life.  He expressed hope that the training would benefit them in studies and also wished them well in their future.
A three-days YET programme (Youth Empowerment Training) was organized by Diocesan CAP Cell for classes 8th and 9th, from 22nd to 24th October 2015.  It was conducted in CODP-ISD. In all there were 80 students attending the training.
Experienced resource persons in respective subjects shared their knowledge.  The classes were conducted through lectures, group discussions, powerpoint presentation etc.
The subjects dealt by the resource persons are:
Mr. Patrick Braggs – General Mental Aptitude Test (GMAT) & Current Affairs
Ms. Pearl – General Mental Aptitude Test (GMAT)
Mr. Richard Alvares – Civics
Ms. Jonitha – Maths
Mrs. Mercine – Economics
Mrs. Sheryl Prabhu – History & Geography
Mrs. Sharmila – Chemistry & Physics
Mrs. Pramila – English Grammar
General Quiz, Pick and Act and other Group Activities were also conducted for the students during the training sessions.  A total number of 23 students were provided with overnight residential facility since they were coming from far off places.