Youth Empowerment Training to high school students
21/09/2023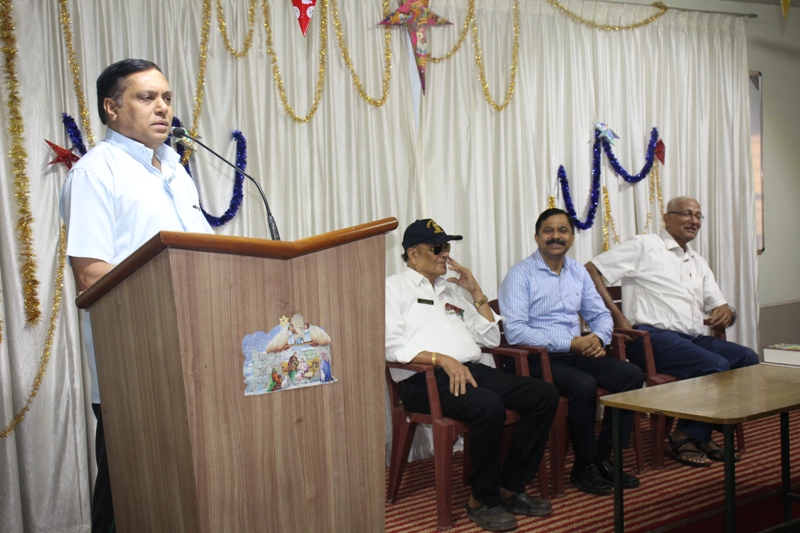 Youth Empowerment Training classes were conducted on 5th  January 2020 at CODP for 8, 9th and 10th students. The program started with a prayer and welcome speech by Rev. Fr Francis Xavier Gomes, former Principal of Puttur College. Thereafter Rev. Fr Oswald Montiero, Director of CODP, introduced the Chief Guest Commander G.P Mascarenhas, Retired Army Officer, to the students.
Com. Mascarenhas spoke about his experience in various posts in the Defence Service. He motivated the students to make an attempt to study hard and later on try to get into various posts in Defence. After the stage program, Mr Ravikumar Crasta spoke about Ecology/Environment.
After that classes were conducted for the students. Ms Mareena Seema Sequeira took the class on Leadershipfor 10th std students.Ms Pramila took the class on English Grammar  for 8th std students.For the students of 9th std, Ms Sheryl Prabhu took the class on the subject of History. In the afternoon Prof. Ronald Pinto took the class on Career Guidance for students of 8th and 10th whileMs Jonita Rasquinha and Mr Edwin Pinto took up GMAT for 9th and 8th std students respectively.
In all, 63 students (35 boys and 38 girls) were present for the YET classes.