Mangaluru: CODP's golden jubilee diocesan housing project – Over 100 beneficiaries receive aid
21/09/2023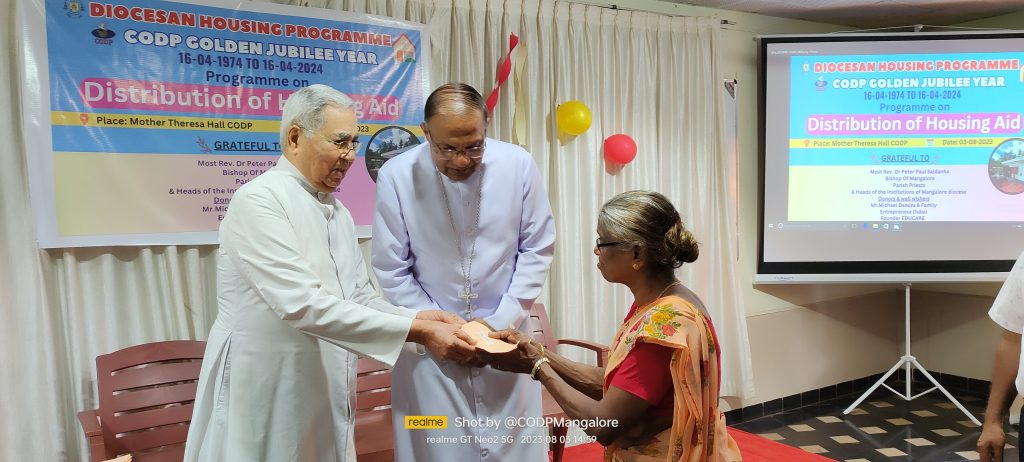 The Canara Organization for Development and Peace (CODP), a charitable organization under the diocese of Mangalore, distributed financial aid for housing to beneficiaries in need as part of its golden jubilee programme on August 3, at CODP Mother Theresa Hall.
Under the ambitious housing project, more than 100 beneficiaries were selected to receive assistance. Out of these, 77 were selected for the construction of new houses, while 35 beneficiaries were chosen for house repairs.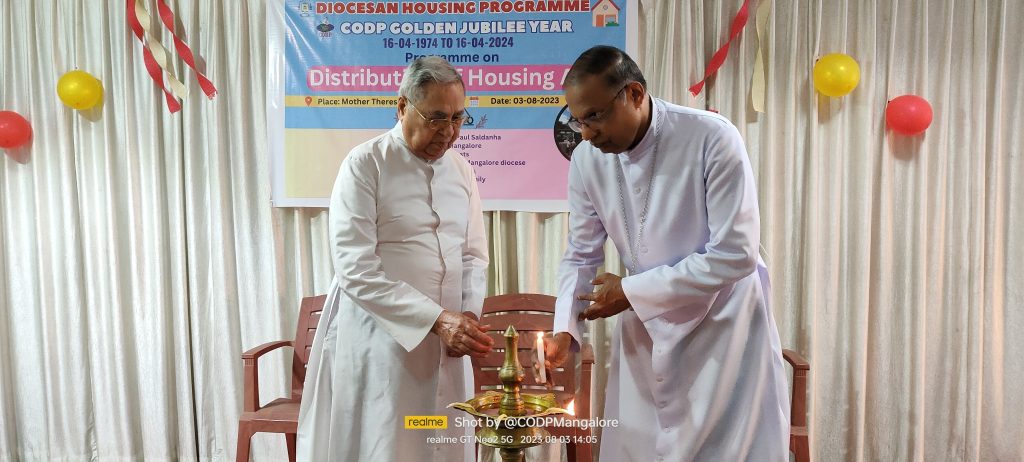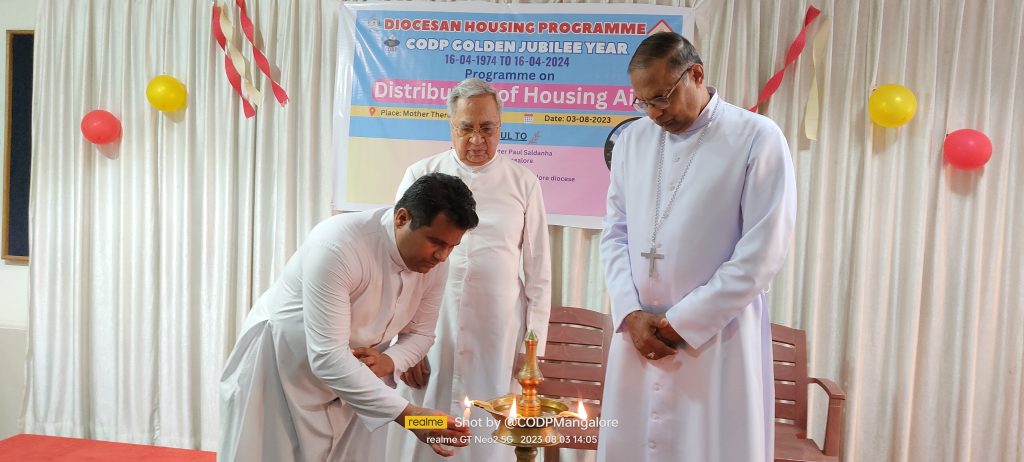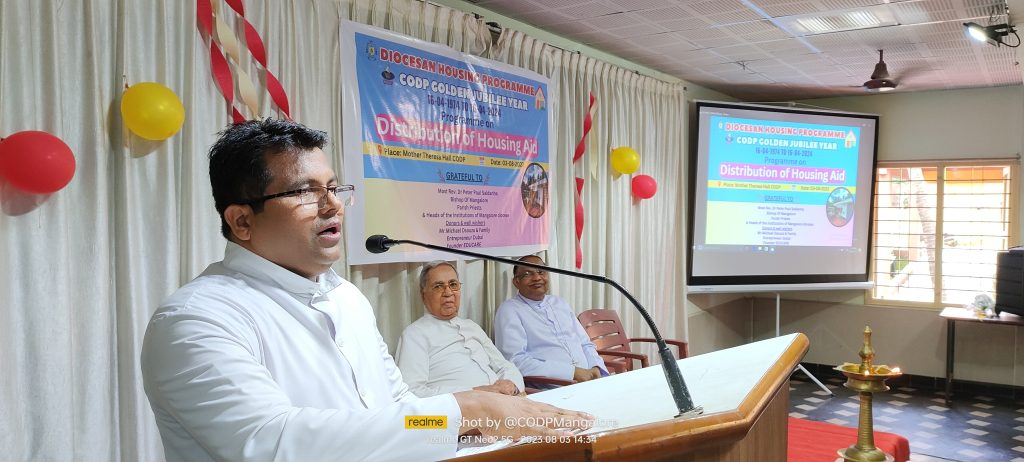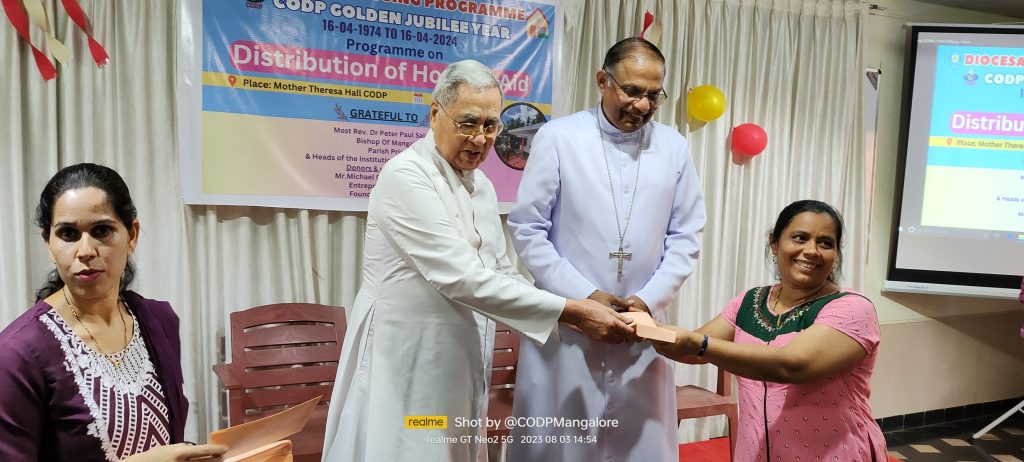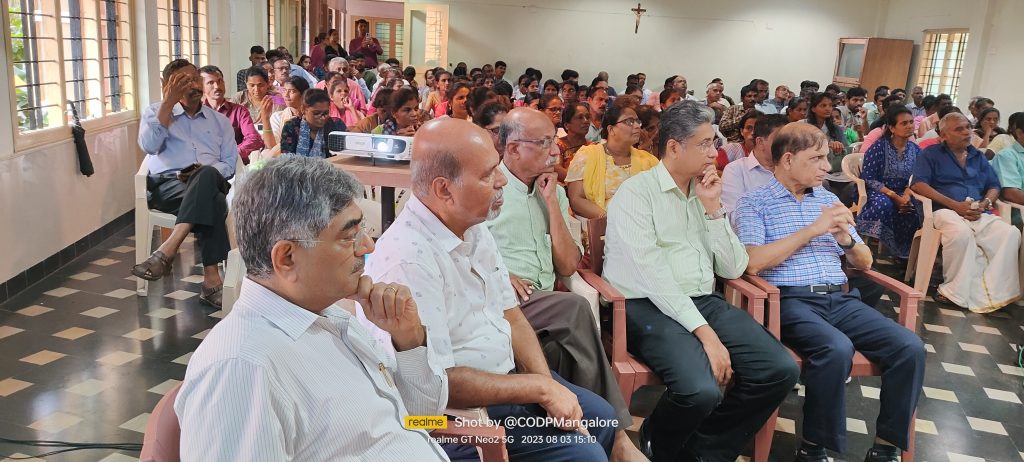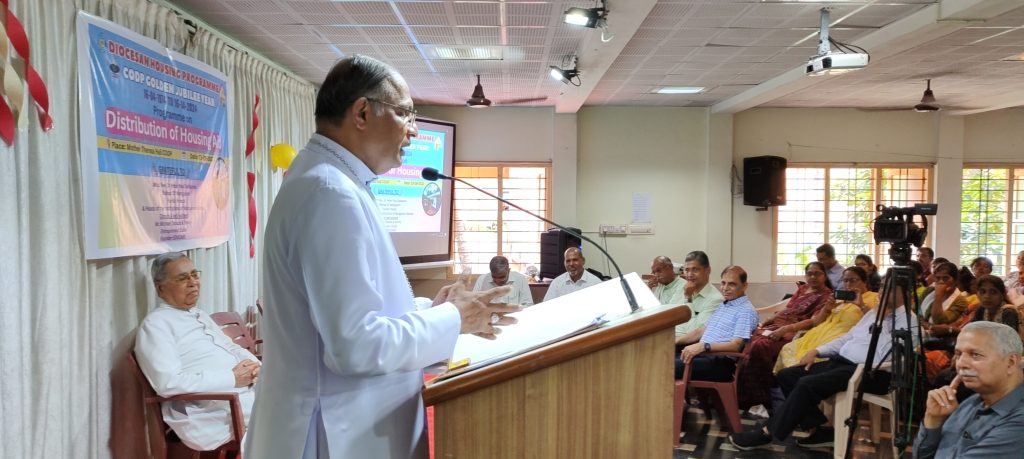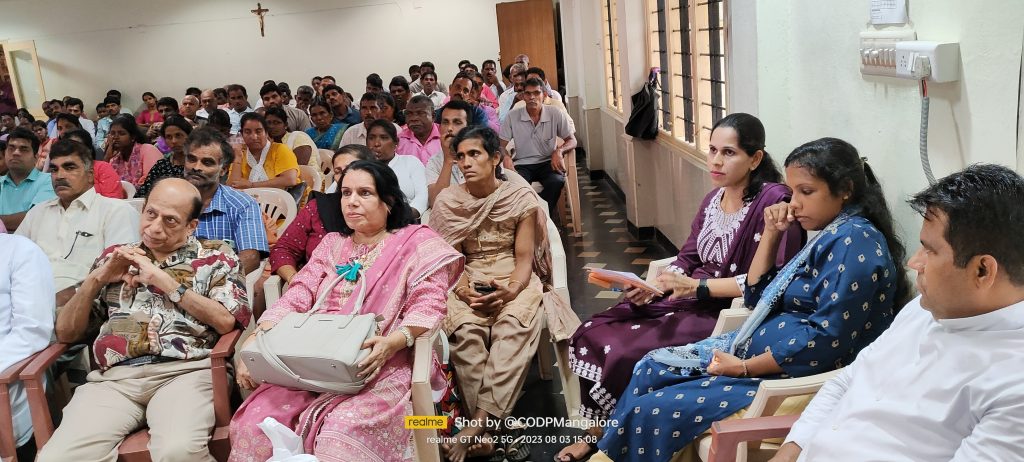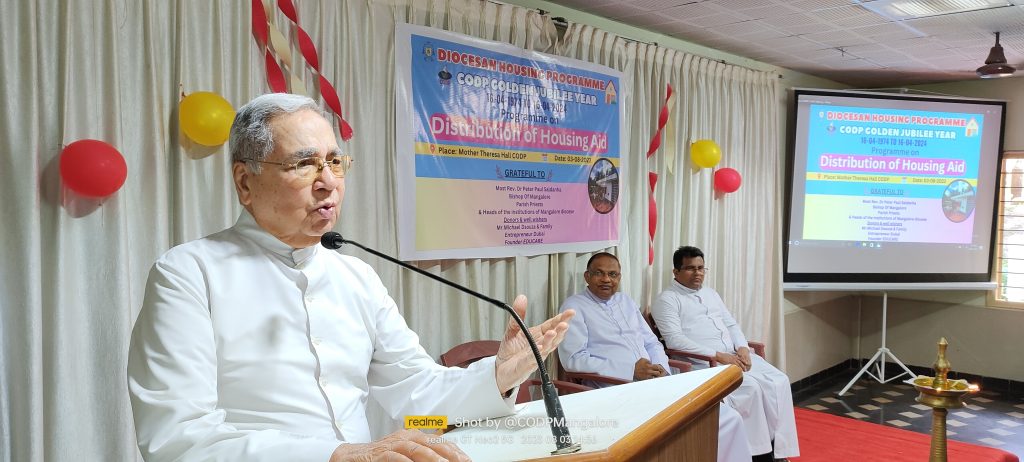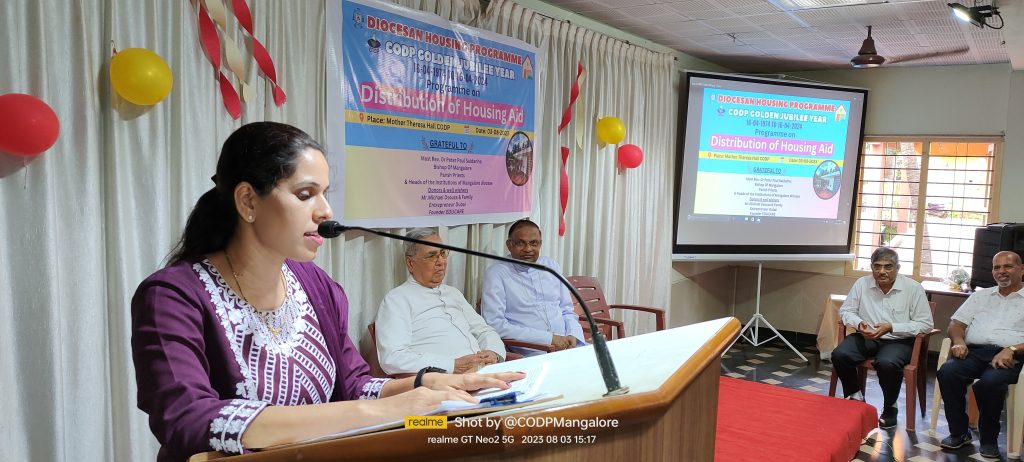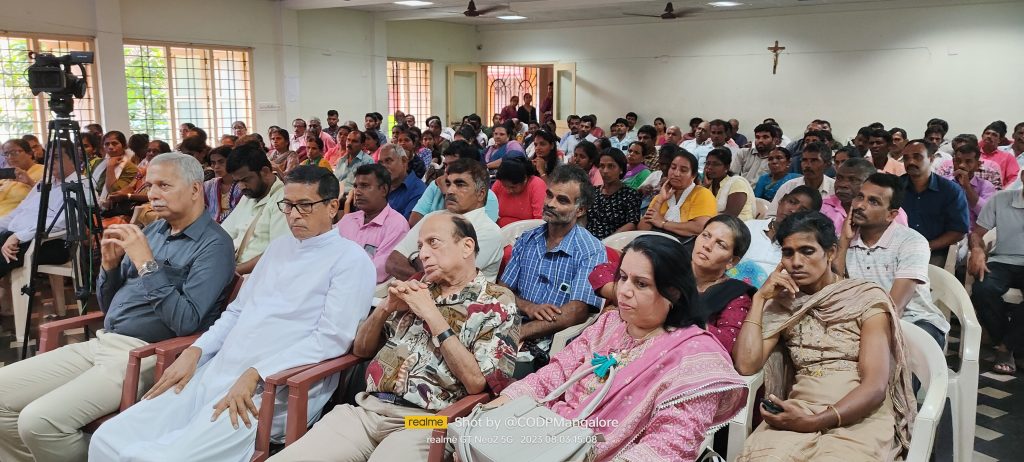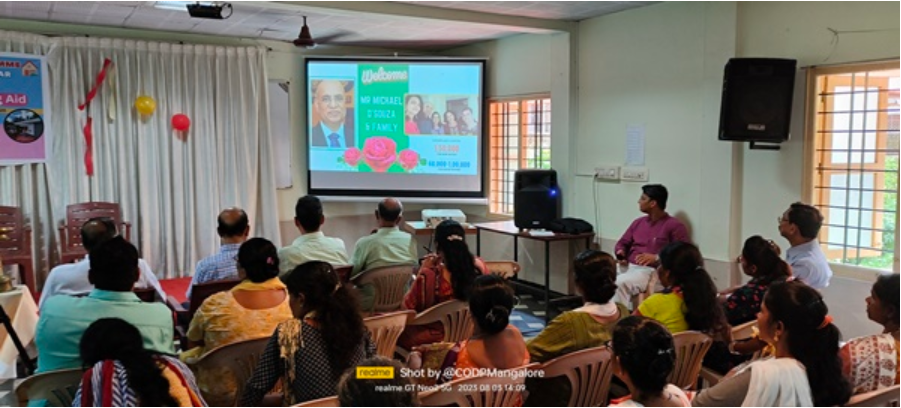 The event commenced with the lighting of the lamp by Dr Peter Paul Saldanha, bishop of Mangalore and Fr Valerian D'Souza, the advisor of the EDUCARE Programme.
Fr Vincent D Souza, the director of CODP, extended a warm welcome to all the dignitaries and beneficiaries present, providing them with insights into the housing project through a short video presentation.
In a notable gesture, non-resident businessman Michael D'Souza from Dubai, a key donor for the project, was represented by Fr Valerian D'Souza. Fr Valerian said, "Shelter is one of the basic needs of humanity. I thank my friend Michael D'Souza for partnering with CODP to provide aid for house repairs and construction."
Fr Valerian further said, "Good work is God's work. We need philanthropists like Michael who will transform society. I urge everyone to continue supporting this noble cause."
Bishop Dr Peter Paul Saldana along with Fr Valerian D'Souza distributed cheques to the beneficiaries.
Bishop Saldana said, "I thank all parish communities in the diocese and all donors who have generously contributed to this project during the Lenten campaign. The contribution over the past three years has been accumulated to help those in need in a big way, especially those without a proper shelter."
Addressing the beneficiaries Bishop Saldanha said, "Let us not think that we only have received and have not contributed. Let us not consider that the giver is superior and the receiver is inferior. You have been given out of your own contributions made during the Lenten season."
The bishop recognized Fr Vincent D'Souza and donor Michael D'Souza for their instrumental roles in the programme's success.
The bishop also called for more donors to join hands with the diocesan housing project and extend the benefits to deserving families.
Msgr Maxim L Noronha, vicar general, Educare Programme advisors Stephen Pinto, Oswald Rodrigues, Henry D'Souza, members of the Housing Planning Committee, SVP office bearers, Mariyan Sodality members, and Fr Anil Ivan Fernandes, director of Canara Communication Centre were present.
The event was attended by 180 participants who were treated to a sponsored lunch courtesy of Michael D'Souza.
The vote of thanks was delivered by Reena, a staff member of CODP, expressing gratitude to all participants and contributors for their unwavering support.
The CODP's golden jubilee celebration, marked by the distribution of housing aid, stands as a testament to the organization's commitment to providing shelter and support to the less privileged, transforming lives and fostering a sense of hope within the community.3