Motivation on Enhancing Employability
21/09/2023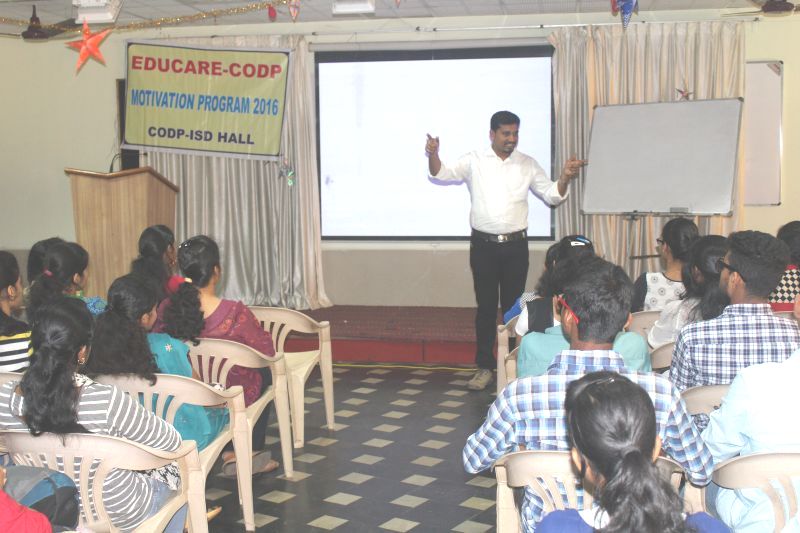 The last batch of renewal students under the Educare Programme were given a motivational talk on 'Enhancing Employability'.  This half-day programme was arranged at CODP, Mangaluru on 8th January 2017, and attended by 82 students of the renewal batch.
Mrs. Reena led the programme into prayer and welcomed the resource person Mr. Dheeraj Sequeira, Professor in English, St. Aloysius College, Mangaluru.
Mrs. Reena went on to explain the basic objectives of Educare, motivation programme, renewing loan, repayments, excellence in studies, Cap Quiz, voluntary service to TWS etc.
Mr. Dheeraj Sequeira thereafter dwelt on 'Enhancing Employability'. He began the session by giving his own life experience to the students. He explained about how to introduce oneself at an interview, how to write bio-data, etc. He also conducted games and activities in between to warm up the students.
The programme concluded at 1.00 pm. with vote of thanks, followed by lunch.