Orientation on CODP to field work practicum students
21/09/2023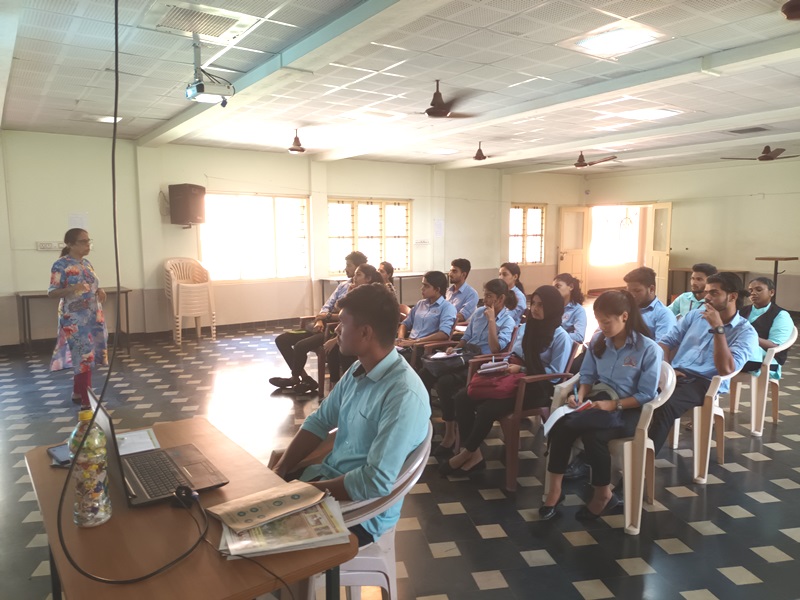 Every year students from various colleges are accepted for field work practicum and oriented on CODP's profile and its programs/project activities. CODP plays a vital role in guiding social work students towards better community service. It gives them the opportunity to develop on skills required during their professional careers and are able to apply these skills to address individual and community needs and participate in social change.
11 students and a faculty member from Sri Devi Institute of Social Work and 3 students from Roshini Nilaya School of Social Work, doing their I Year MSW, were oriented about the organization on 24th February 2023. Ms Patricia Rodrigues, Office Secretary of CODP, explained about the history of the organization, its vision, mission, objectives and developmental projects undertaken by CODP through a Power Point presentation.
The students were also briefed about the Self-Help groups of CODP and activities implemented under CODP's natural resource management and Sparsha-Cancer awareness campaign projects.
The students expressed their gratitude to the Director of CODP, Fr Vincent Dsouza; for the arrangements made and the resource person, Ms Patricia; for the insight provided on nuances of community service through PowerPoint. One student also shared her experience at the field level.