Orientation Programme on KPSC
21/09/2023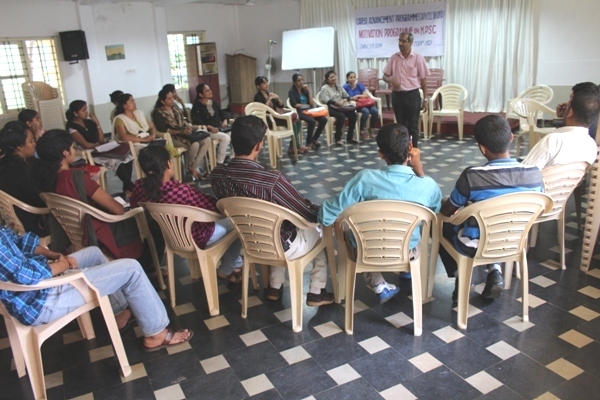 An orientation programme on KPSC posts which were announced recently was held at CODP on 1st February 2015. It began with registration and Prayer at 9.30 am. Ms. Venisha welcomed the resource person Mr. Francis D'Cunha and the gathering on behalf of Fr. Oswald Monteiro, Director of CODP and CAP Cell.
Mr. Francis D'Cunha gave a brief introduction about the KPSC and motivated the students to take up those coveted jobs. In his speech he specifically emphasized that the Christian youth should take up the government jobs because it is our duty towards community. Thereafter, he presented the notification of KPSC which is published by the Karnataka Government through power-point presentation. Then he informed and pointed out that the students should apply for income-certificate/ caste certificate which is very important and keep ready other documents.
The talk was followed by group discussion with students on various subjects. On this day 23 students took part in this orientation programme, Fr. Oswald Monteiro who arrived late appreciated the presence of students and encouraged them to take up the challenge.
In order to help the students garner more information on KPSC, the second session was conducted on the following Sunday, i.e. 8th February. Mr Francis D'Cunha enlightened the students about University education, difference between Regular and Distance education, appointments to Chancellorship and lastly about 'Syndicate' and 'Senate' bodies of a University. Moreover, a class on GMAT was taken up by Ms Pearl on that day.
On both days, the programme concluded at 1.00 pm with lunch.