RUSEMP Training Centre inaugurated
21/09/2023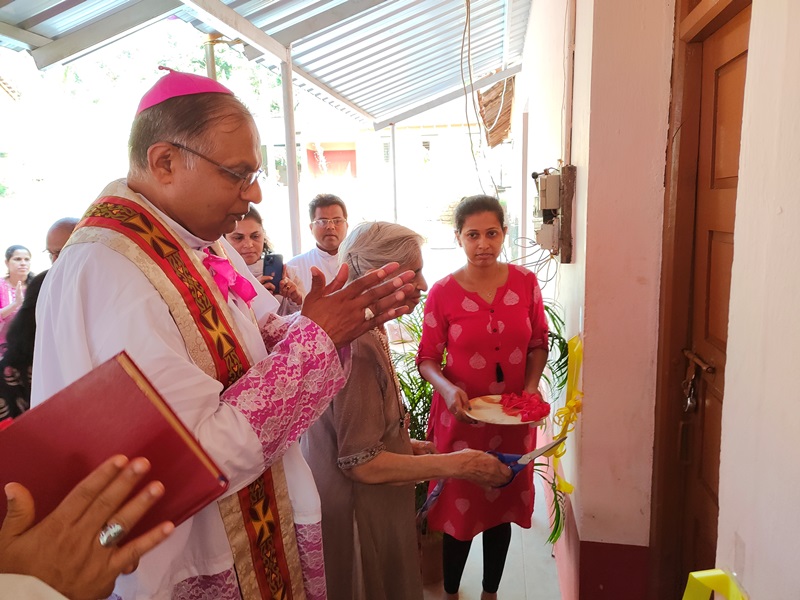 RUSEMP, a Unit of CODP® Mangaluru and a training centre for rural youth at Pakshikere, was inaugurated on 16th Nov. 2022. Ms Connie Sreshta of Dominic Sreshta Charitable Foundation, USA; inaugurated the centre and Most Rev. Dr Peter Paul Saldanha blessed the same.
Ms Leela Krishappa, President of Kemral Panchayat; Rev. Fr Vincent Dsouza, Secretary CODP & Director RUSEMP; Rev. Fr Melwyn Noronha, Parish Priest of Pakshikere and a few Donors graced the inaugural program.
The CODP proposes to start short-term training courses in OET (Occupational English Test), Tailoring etc., in this newly renovated training centre. Moreover the premises will also be used to impart training in organic agriculture and simultaneously use the vacant plot to set up model kitchen garden and guava orchard for training purpose.
The CODP expresses its heartfelt gratitude to all the Donors who have donated generously toward repair and renovation of the RUSEMP Training Centre.